Quick delivery
Shipped in the same day
The site dedicated to picnic baskets and outdoor living
All about our delivery methods
Delivery methods
All orders placed and validated:
Before 1 pm (12 pm UK & Ireland hour) from Monday to Friday is shipped the same evening
After 1 pm (12 pm UK & Ireland hour) is dispatched the next day from Monday to Thursday
After 1pm (12 pm UK & Ireland hour) on Friday is shipped on Monday
Please note: you can estimate your shipping costs before ordering by going to "my cart"
Brexit Informations :
United Kingdom no longer belongs to the customs territory of the EU from 1 January 2021. This means that the customs formalities required for movements of goods between any EU Member State and Great Britain are applied.
In spite of this, we want to reassure you that we continue to deliver to the United Kingdom and that you can shop with us as usual.
To learn more, visit our information page about the brexit by
clicking-here
For a delivery outside of France :
For any other country please contact us : +33 (0) 1 41 38 26 62
Delivery time after shipment COLISSIMO: 3 to 8 days
0 - 5 kg - 15€
5 - 6 kg - 18€
6 - 7 kg - 19€
7 - 8 kg - 20€
8 - 9 kg - 21€
9 - 10 kg - 21.5€
10 - 15 kg - 24€
15 - 20 kg - 28€
20 - 25 kg - 32€
25 - 30 kg - 37€
For a delivery in Metropolitan France and Belgium (DOM-TOM contact us) :
Free delivery in Point Relay for orders over 50 €
Delivery time: 4 to 5 days after dispatch
Order less than 50 € : shipping costs of 3 €, delivery 4 to 5 days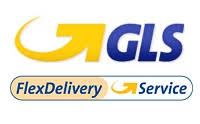 Shipping : 5 €
Delivery in 48h to 72h, after dispatch to the indicated address (home, place of work ...)
Shipping : 10 €
Ordered before 1 pm, Monday to Friday, reception the next day before 1 pm
Ordered after 1pm. From Monday to Thursday, reception the day after before 1 pm
Ordered on Friday from 1 pm to Sunday, reception on Tuesday before 1 pm