Quick delivery
Shipped in the same day
The site dedicated to picnic baskets and outdoor living
The French art of living with our picnic baskets, throws, waterproof picnic blankets and melamine crockery
The picnic baskets and hampers designed by Les Jardins de la Comtesse are original, chic and romantic. Made of the best wicker, complete with all the necessary accessories and their coolers. They are the perfect friends for your countryside lunches. This year, Les Jardins de la Comtesse is launching a range of unbreakable crockery with a sophisticated range of melamine tableware. The first children's collections «Happy Friends» are coming too ! You will discover pretty baby gifts, such as wall decorations to display in a baby's room: photo frame, coat hook / coat rack and measuring rod. Les Jardins de la Comtesse launch their first collections of ecological and sustainable tableware.
NEW COLLECTIONS
A stylish picnic, a hike, a fun moment with friends or family : discover our range of products to ensure an unforgettable time.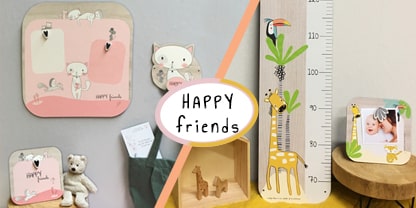 Baby & Child Gifts
Perfect gifts to give to young parents: baby frame, photo frame, coat hook / coat rack, measuring rod, to keep as a souvenir of his learning and each of his first moments in life.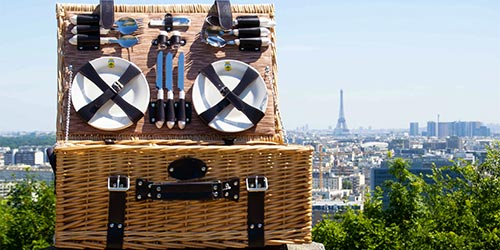 Picnic baskets
All our picnic baskets are handmade of wicker. Our baskets are very complete and always have various accessories. Whether it's attached or removable, the cooling compartment is practical in all circumstances.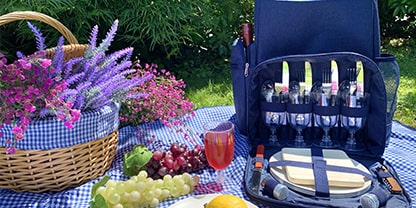 Picnic backpacks & accessories
Backpack both urban and picnic, thanks to its removable picnic kit for 2 or 4 people. A jean blue effect, this bag is red or yellow.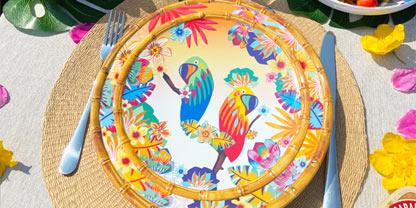 Crockery in melamine
Les Jardins de la Comtesse is expanding its range, offering a collection of outdoor tableware in melamine. The collection has the look of ceramics without its tendency to break. This colorful range of plates, dishes, salad bowls and cutlery with graphic designs is bursting with warmth and a chance to get away from it all.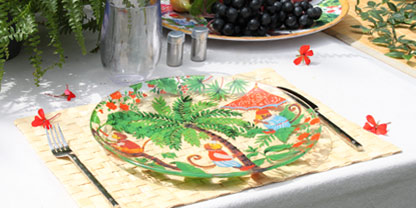 Plates in tempered glass
Fancy a colourful plate to make a beautiful table to welcome your friends? This tempered glass plate service is made for you! These plates of 3 different sizes are available in 2 designs : Jungle and Bali monkeys. With or without transparent background, our tempered glass dinner plates are stackable.
Waterproof picnic blankets
There's nothing more practical than a waterproof blanket for your picnic! Our cotton blankets feature a waterproof backing and can be machine washed on the gentle cycle. But just wiping it with a sponge is all it really needs...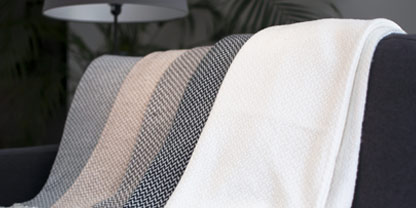 Cashmere and wool plaids
Ultra-tight woven plaids for a water-repellent, in cashmere, in virgin wool or fleece effect, with a waterproof lapel to extend the picnic. There is necessarily one for you.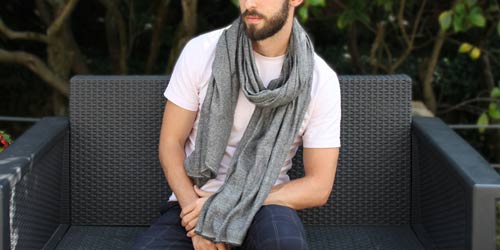 Cashmere and wool scarves
Discover our collection of men's and women's cashmere and wool scarves. Les Jardins de la Comtesse brand went to the roof of the world, the mountains of the Himalayas, to find the softest material possible. Your scarf will be the perfect accessory to beat the cold in winter, with class.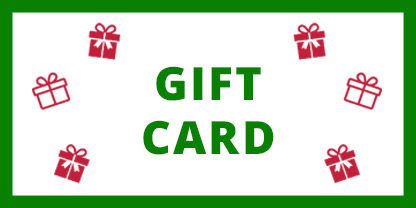 GIFT CARD TO OFFER
Offer a card from the Jardins de la Comtesse. Make your loved ones happy by offering them original and nice card gift that will please on all occasions.
PERFECT FOR WINTER
Operation Softness to prepare for winter: collections of cashmere and wool scarves and pashminas
Les Jardins de la Comtesse offer something to beat the cold with a large dose of softness! After the success of our collection of ultra-comfortable plaids, this year we are creating a collection of super-soft scarves and stoles. These new collections, made with natural shades, are intended to pamper us this autumn-winter.
The new collection of cashmere scarves reflects the six natural shades of the Nepalese goat: camel, silver grey, mouse grey, anthracite grey, chestnut brown and almond beige. These come in two sizes to be used as stoles, shawls, pashminas or neck warmers. They have two designs: diamond and herringbone patterns, both timeless.
Cashmere and wool scarves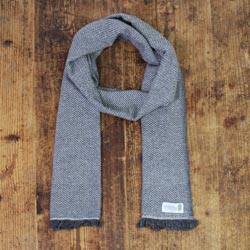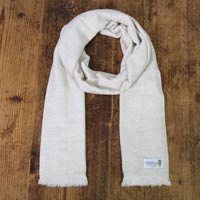 Cashmere and wool pashminas