Quick delivery
Shipped in the same day
The site dedicated to picnic baskets and outdoor living
Les Jardins de la Comtesse : Our story
Les Jardins de la Comtesse, much more than a name, a story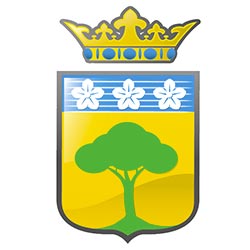 A family story
The brand was launched in 2011 with the aim of honouring the French art of living.
The brand Les Jardins de la Comtesse was born from the memory of a large family estate where the founder's grandmother used to receive her friends and family, including her many grandchildren.
"It was the time of holidays... My grandmother, a colourful character, belonging to one of the oldest aristocratic families in Europe, ran her little world, always wearing a big straw hat and a long apron.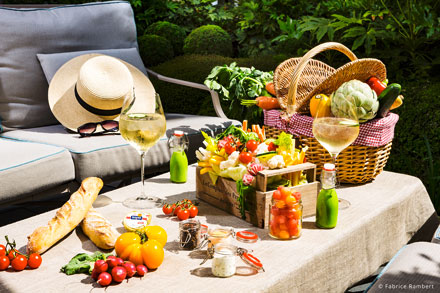 "She reigned in her kitchen where she taught us how to cook marvellous little dishes that were savoured at memorable picnics where all the family and friends shared real moments of simple happiness in the middle of the woods. We spread out large tablecloths where everyone took out of their baskets their finest dishes and food, to create a pleasant moment of sharing and conviviality."
It is this passion for gardens and beautiful things that Les Jardins de la Comtesse now offers you. The family coat of arms has thus become the emblem of this passion: the tree that has adorned it since 1395 represents outdoor life in the tradition and respect of values.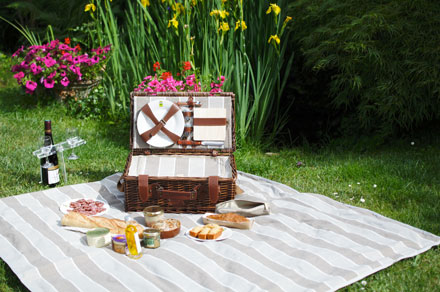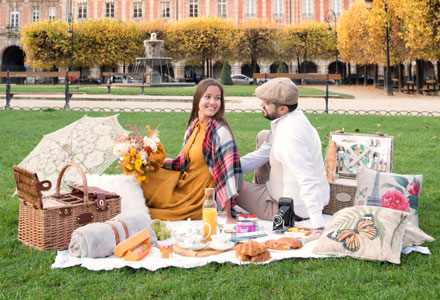 The art of living outdoors
The whole range of Les Jardins de la Comtesse has been designed to meet the needs of outdoor enthusiasts. Offering moments of conviviality and sharing is the primary desire of the brand. We are convinced that it is by providing our customers with trendy and high quality products that we will be able to participate in the creation of their most beautiful memories : the time of a picnic for lovers, family or friends to reload their batteries around a simple and romantic moment. Or during a sunny lunch on the garden terrace where it is easy to create a warm atmosphere around a good meal served in an nearly unbreakable melamine table service.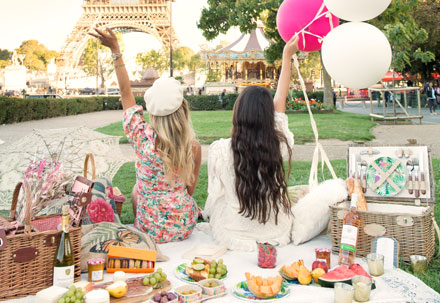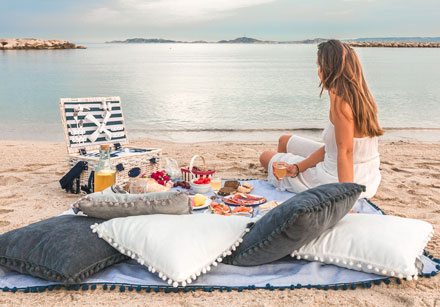 MelARTmine Collection
Les Jardins de la Comtesse, it is also since 2018, a reference in the French tableware !
The MelARTmine range, tableware in pure melamine, is composed of all the service necessary to create superb original tables : deep and flat plates, round and rectangular dishes, trays, salad bowls and their cutlery, placemats....
Combining esthetics and practicality, this is the way we have chosen to make lunches with friends or family pure moments of sharing and conviviality !
MelARTmine Collection's niche : high quality tableware for colourful tables.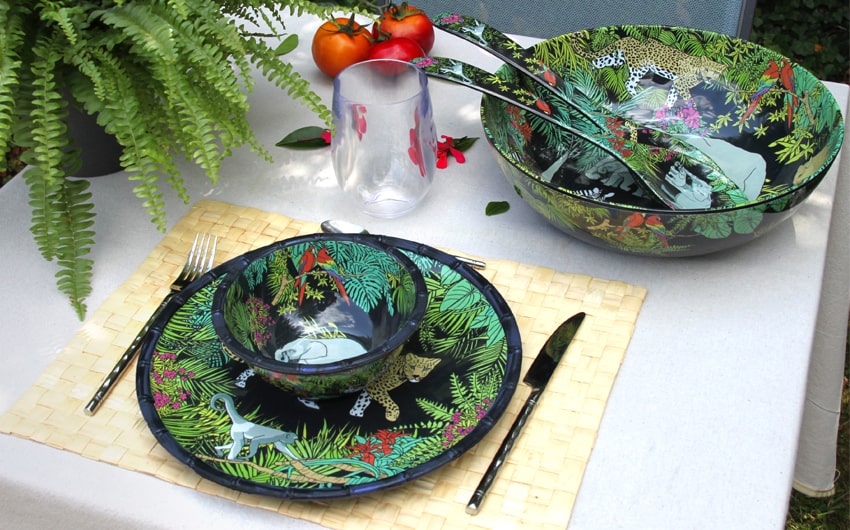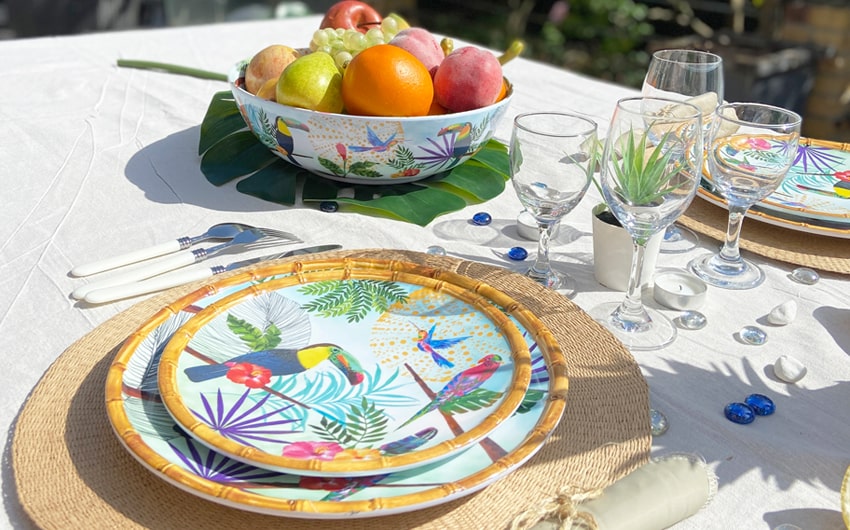 Finally, Les Jardins de la Comtesse revisits the world of the garden in a chic and elegant way.
Its refinement and all its meticulous choices in the selection and creation of products have made it a leader in the picnic and outdoor market.
A true partner for outdoor lunch, the brand has real know-how and experience in its field. This enables it to have a global knowledge of its sector to constantly renew, adapt and enrich its offers, with a view to always being as close as possible to the desires of its customers.

A team at your disposal and at your service
Claudia TEIXEIRA GHIRINGHELLI
Company manager
Marketing and Communication
claudia@ljcinternational.com
Hervé GHIRINGHELLI
Company manager
Purchasing and Logistics manager
herve@ljcinternational.com
Tom

COL

LAS
Digital marketing manager
tom@ljcinternational.com
Florian MICHEL
Commercial manager
florian@ljcinternational.com
Nesrine HAKIMI
E-commerce development manager
Alexandra SELIER
Communication officer & community manager
Salomé PAKULA
Graphic Designer
salome@ljcinternational.com